Hiwa K
Hiwa K (born 1975 in Iraq) is an artist and musician who often creates work in the public space. Many of Hiwa K's artworks have a strong collective and participatory dimension that is based on commonplace events and people's everyday stories.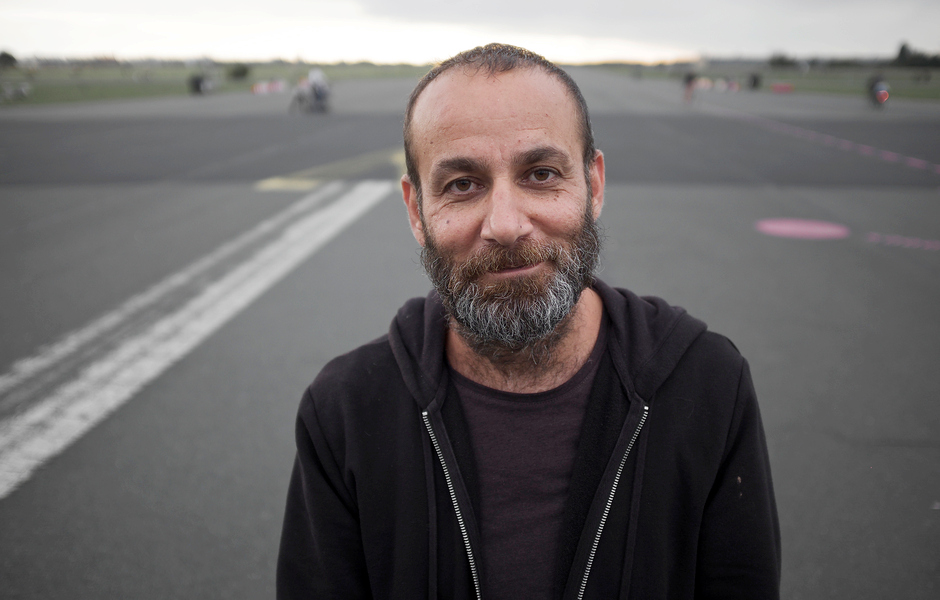 The bell
Two-channel HD video, 20 min, 2014–15
The Bell was inspired by the history and activity of Najad, a Kurdish entrepreneur from a settlement south of Sulaimani in Iraq. His childhood passion for melting metal led to him become an ironmaster, utilising landmines, bombs, bullets and parts of military planes and tanks, as well as other remnants from the three Iran–Iraq wars and both Gulf Wars. The final product of this undertaking is metal bricks, which he sells as material for further production in places as distant as China.
Najad introduces us to his work sphere and his life. His activity transforms the utilities of war into utilities of life. He has gained significant knowledge about the metal itself, its military use and its place of origin.
The Bell links two places distant from each other – the wastelands in northern Iraq and a manufacturer of church bells in Italy. This process includes the making of the raw material in Iraq, transportation via land and sea to Italy, and bell casting in a 700-year-old foundry near Milan. As a comment on the arms industry and the destruction of cultural heritage, Hiwa K has added images of Assyrian and Mesopotamian artefacts that have been destroyed by ISIS onto the bell.
Historically, cannons were made out of melted-down church bells in times of war, as the access to bronze was limited. The Bell is about making the reverse transformation and bringing the metal used for making arms and weapons back to Europe in the form of a church bell.