The Viking World – the world's largest Viking exhibition
The myth of the violent, plundering Vikings, with their horned helmets, has spread around the world. But new archaeological discoveries and research have changed our view of life in Scandinavia a thousand years ago. THE VIKING WORLD – the world's largest Viking exhibition now open at the Swedish History Museum in Stockholm!
THE VIKING WORLD is one of the museum's permanent exhibitions and will be available for many years. It is produced by a team at the National Historical museum: Exhibition design: Atsuko Hamanaka Brandt.
---
We call the years 750 to 1100 CE the Viking Age – 350 dynamic years when life in Scandinavia underwent fundamental change. At the centre of the exhibition stands Yggdrasil, the world tree, which was at the heart of the Viking's mythology and the way they saw the world. The roots of the tree weave around the exhibition, leading the visitor through ten different themes. From the social structure, the different roles people played in society, travel and cultural exchange with far-off countries – via craftwork, trade, seafaring and plundering – on to the relationship between the living and the dead and the growth of the Christian faith.
Now with 2,500 original objects
The exhibition covers almost a thousand square metres. It contains 2,500 original objects, interactive stations for all the senses, the opportunity to explore a 12th century stave church using virtual reality, interactive stations with the themes of cosmology, shipbuilding and rune carving as well as endless exciting tales.
All the objects, artefacts and texts in The Viking World can be accessed via mobile phone, tablet or computer, physically in the museum or at home. When using digital access the visitors can immerse themselves in all the objects, see high resolution pictures, and with the aid of deep zoom technique see details which would otherwise be almost invisible to the naked eye.
The VIKING WORLD – web version.
The exhibition provides an audio guide in Swedish and English and an audio described tour in Swedish and a video guide in sign language.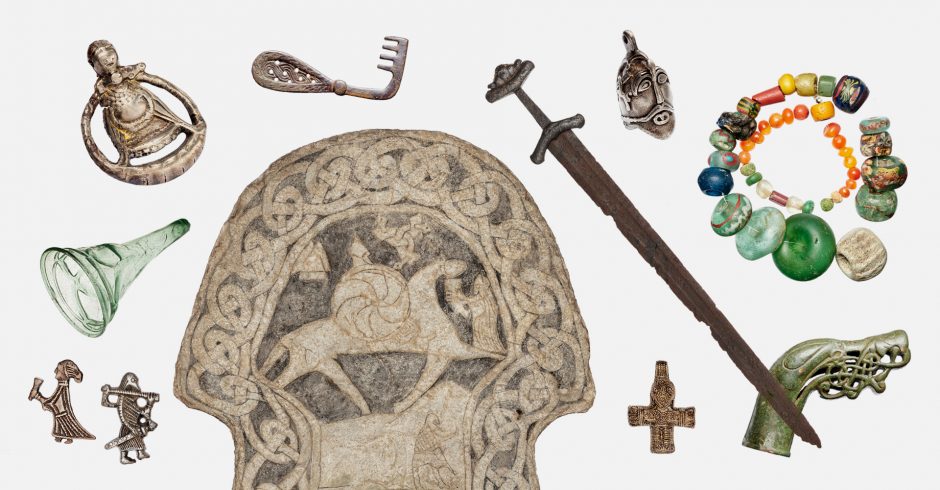 Take a digital guided tour
Every monday during the summer we offer a guied tour through parts of the new exhibition. Read more and book your ticket, SEK 80:
Find the exhibition
You'll find the Viking World at the ground floor.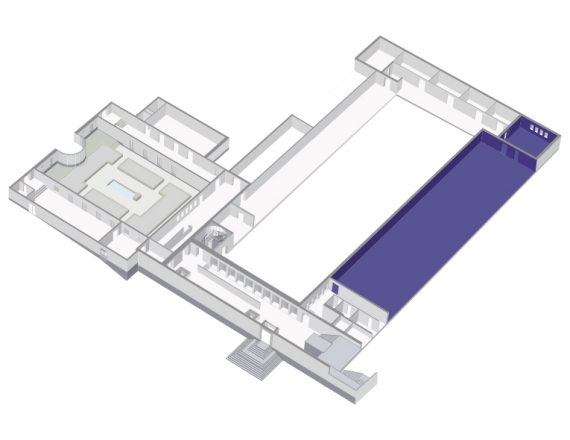 Collaboration partners and sponsor
The Viking World is produced by National Historical Museums. Collaboration partners: The University of Gothenburg, Uppsala University, Stockholm University of the arts and higher vocational education provider Xenter.
MuseumsPartner is the Exhibition Sponsor
In cooperation with international museums, MuseumsPartner has conceived a range of object and scientific-based traveling exhibitions that are informative and engaging for a multitude of audiences and easy to adapt to different spaces.
MuseumsPartner and National Historical Museums, have experience from prior collaboration in which the Parties overall expertise contributed to the creation of two travelling exhibits on Vikings that toured the world and were visited by around two million people.
Find our more about MuseumsPartner