Programs and events – Autumn 2023
Make your Wednesdays historic in the spring of 2023 with events at the Swedish History Museum. Below you will find information about activities in English, as well as events for which understanding of Swedish is not needed to enjoy the activity.
On Wednesdays bewtween 1 September – 31 December 2023 we offer half off on admission, so a visit costs 75 SEK. See opening hours and prices.
Bring your friends and start the evening with soup and a glass of wine in Restaurant Rosengården. On Wednesday evenings there is a special offer: soup and bread with a glass of wine or beer for 160 SEK, or with an alcohol free beverage for 120 SEK.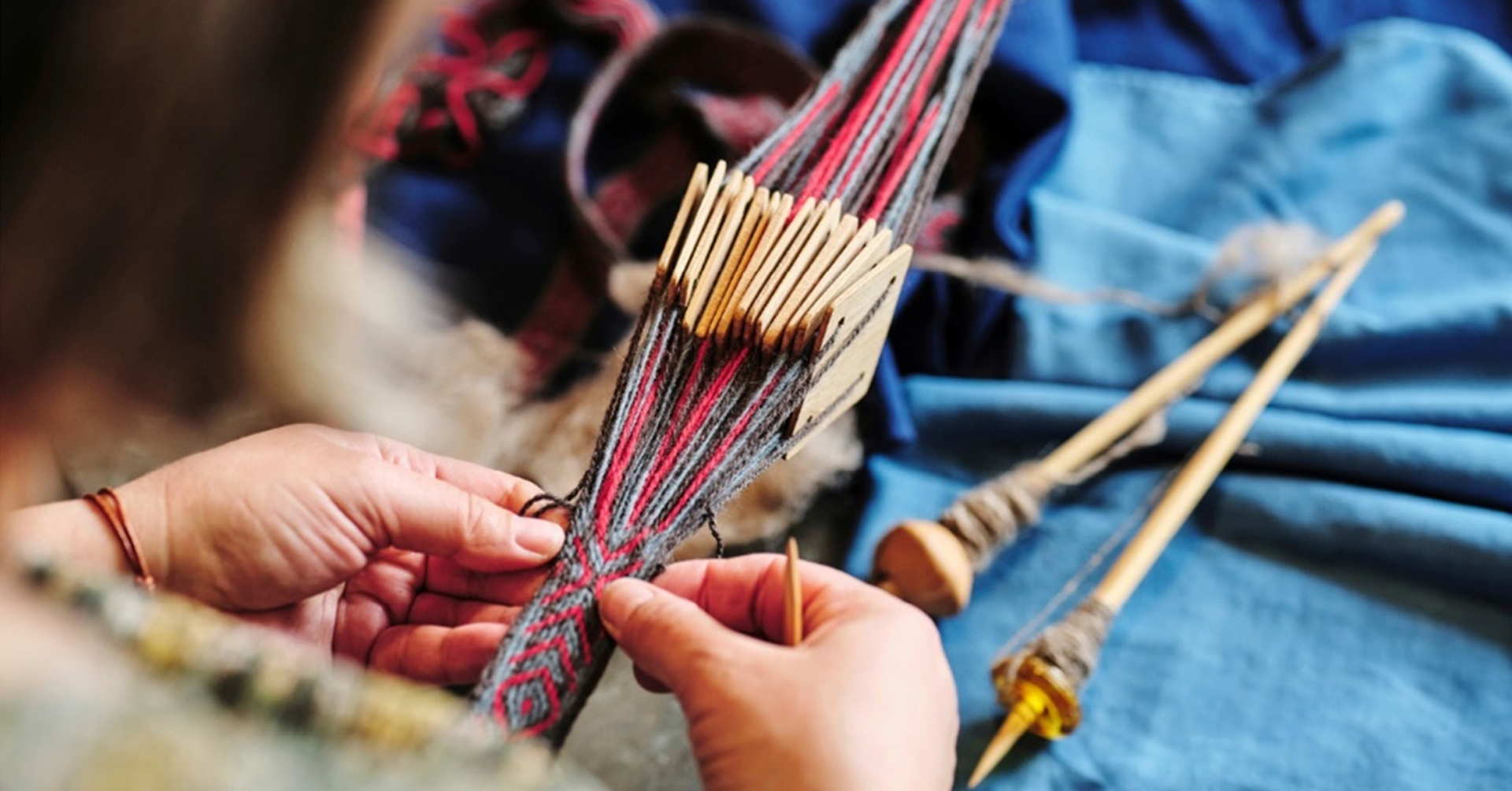 Handicrafts café
Wednesdays September 13 and October 11, 17.30 – 19.30
Get an exclusive insight into the museum's collections and meet other people interested in arts and crafts. The museum's experts select and display objects that were used for handicrafts. Feel free to bring your own craft project!
The activity is included in museum admission which is 75 SEK on Wednesday evenings. Our café will have drinks and snacks for sale.
Drop-in, no pre-booking.
Lecture: The 'great heathen army' in England
Wednesday, November 8 at 18.00 – 19.00
Between the years 865 and 879, a large Viking force advanced in what is now England. They conquered and settled in three of the four great Anglo-Saxon kingdoms, approaching the fourth. This story is an important part of the established history of the Viking conquests and of the unification of England. But new research suggests that this narrative needs to be reconsidered. With Drc. Gareth Williams, Curator at the British Museum.
This lecture is held in English.
Read more and buy a ticket via Tickster
Music at the Swedish History Museum
Experience concerts in the Baroque Hall. For more dates, keep your eyes peeled on our calender (in Swedish).
The Romeo & Juliet Choir celebrates 500 years of Gustav Vasa
Wednesday, October 18 at 19.00 and Saturday, October 28 at 16.00
When Gustav Vasa was elected king of Sweden in 1523, the cultural life of southern Europe exploded. In this concert, the Romeo & Juliet Choir offers songs by the greatest artists of the time, such as Josquin des Prez, Clement Janequin and Juan del Encina, as well as stories by Boccaccio and Ovid that were heard in squares and ballrooms in Milan, Avignon and Granada during the first half of the 16th century. Tones and stories that found their way north via merchant travelers and court musicians and may have been heard in the court during Vasa's time.
Idea and direction: Benoît Malmberg
Arrangement for lute: Niklas Atterhal
Photo: Joacim Bergström
1 hour 20 minutes, no intermission.
Please note that the storytelling portions of the concert will be in Swedish.
Ticket price: SEK 290.
Read more and buy tickets to October 18th via Tickster
Read more and buy tickets to October 28th via Tickster
Weekend tours in The Viking World
Saturdays and Sundays September 2 – October 22 at 14.00 – 14.30
Vikings never cease to fascinate. Join us on a journey of discovery in the exhibition The Viking World. Meet the people of the Viking Age through unique objects that bear witness to sacrificial rituals, the power of fortune-tellers, rune magic and pre-Christian worship.
Tickets to guided tours are included in museum admission. Limited space – first come, first served. It is not possible to pre-book tickets.

Prices and booking
Welcome to buy tickets to our programs on Tickster.  If the program gets cancelled you will receive a full refund.
Admission, opening hours and prices

Buy our annual pass
We offer an annual pass for SEK 450 that is valid for all museums within the National Historical Museums. The pass gives you free admission to all our permanent and temporary exhibitions, as many times as you wish during the year.